Fundamental to our growth and innovation is the outstanding team we have built which comprises smart, hard-working, truly great people. Our team has built a culture of loyalty and customer-service as a result of pride in our work and a strong sense of team-work.

We don't fail our clients and we don't fail our team.

To grow, we are looking for innovators.
Our people make theory a reality.
We help our customers visualise the future of their business using the very latest in robotics, code, and equipment. RDS creates ingenious, elegant, precise, reliable solutions, big and small, for some of the world's most progressive manufactures. If you're a talented, precise, hard-working and have a passion for robotics we want to talk to you.
Ken McNevin, Managing Director, Robotics & Drives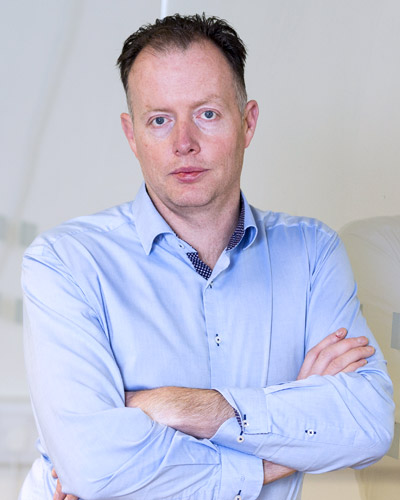 Your opportunity
A solid career.

RDS is a well-established, stable, progressive and innovative operation. A place where you can enjoy a rewarding role with a talented, professional, well trained team.

See the full picture.

We're a lean, agile operation. You'll have the opportunity to take projects from start to finish, to see the full picture, and enjoy a great sense of achievement.

Travel.

Opportunities to get out and about, through commissioning and servicing work in Ireland, the UK and beyond.

Advancing your expertise.

All new team members take our well-developed robotics training programme and we'll support your progress with professional training and certifications.

Wide variety of roles.

We have roles in solution design, robot and PLC programming, mechanical (mechatronics) engineering, electrical engineering and servicing.

Wide variety of sectors.

No other company will give you access to such a variety of experiences from across many sectors. Allow your innovation and style to create impact.

For young engineers.

We have a well-developed apprentice programme and also take people on for summer work experience.
You're part of something very progressive and positive
RDS is a very positive, friendly, dynamic place to work, where no two days are the same. I find I'm learning every day by being surrounded by so much expertise. And there are plenty opportunities for career development and progression, I started as a graduate only 4 years ago and I've already progressed through 3 roles. It's also great to work with an organisation who really are at the cutting edge of robotics, you feel you're part of something very progressive and positive.
RDS Employee Name, Title, Robotics & Drives
Current open positions
We don't have any openings right now, but you can still email us your CV, with a cover note, and we'll consider you for future positions.
Submit Your CV
If you don't see a match for your skills and experience among our open positions above you can still email us your CV, with a cover note, and we'll consider you for future positions.
Email: hr@roboticsanddrives.ie
Robotics and Drives and Enterprise Ireland
GradStart:
Project Description. A graduate has been co-funded in this company by the European Regional Development Fund and Enterprise Ireland under the Border, Midland and Western Regional Operational Programme 2014-2020.
Aims: To recruit a graduate who will bring skills into the company that are critical to future growth.
Results: The graduate commenced employment and is contributing to improvements in company productivity and to changes in output to meet defined market requirements.