Step into the future with
Robotics & Drives
We use the very latest technology to de-risk your future. Wherever you are in the world, we can show you what your future will look like in a full scale virtual reality design.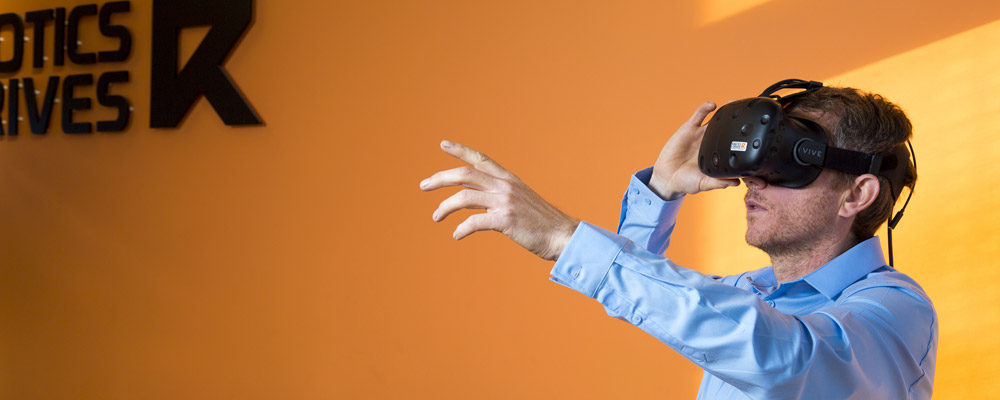 Virtual Reality & Design
See and experience our
solutions using VR.
Using the highest standards of industrial design, we can show you what your final facility will look like and how it operates before it is even built.
Our unique Virtual Reality design process involves you at every step wherever you are in the world. You can see and experience our solutions and their impacts using VR technology.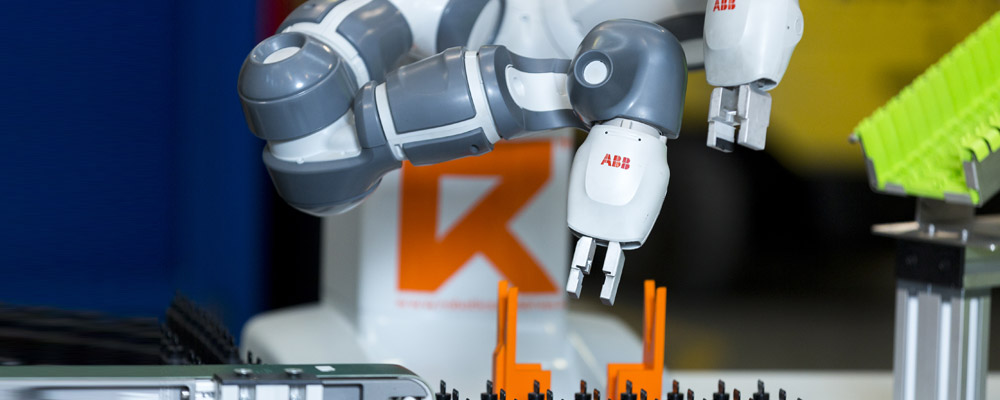 AI & Smart Robots
Smart robots for an integrated
solution.
Gearing up for Industry 4.0 where fully integrated data, artificial intelligence and smart machines bring your productivity to new levels. Start preparing with us.
RDS lean forward, meet us where we are, and take us forward with innovative, lean, reliable robotics solutions.

Keiran O'Reilly, Program Manager Robotics & Autonomous Vehicles, Procter & Gamble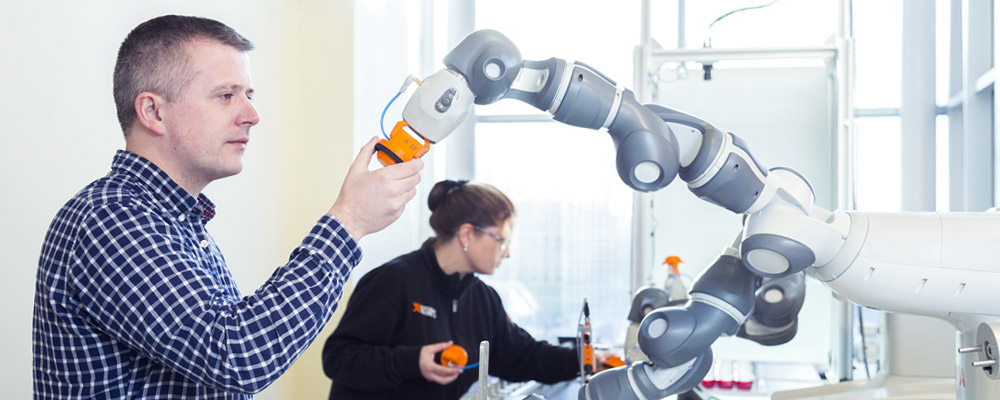 Cobotics
Humans collaborating with
robots, that's right now.
Our range of cobots can work with production operatives to enhance traceability, fully support quality assurance and do the jobs that humans can't because of size, scope or repeated motion.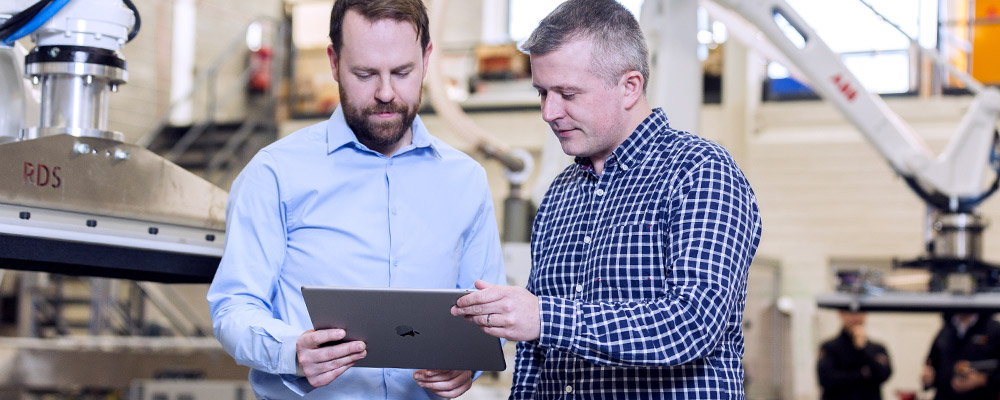 Co-creation
Imagining, Developing, Commissioning and Supporting.
We use the most innovative co-creation techniques so that you are involved every step of the way.
At Robotics and Drives our approach is customer centred, and you are as important to the development process as we are. In this process we:
Uncover Opportunities For Innovation

Let us show you how to use robotics to advance your production capabilities. An initial conversation can identify and assess opportunities for robotic innovation in your company and scope out a potential project.

Use State of the art design techniques

Our Virtual Reality design lab coupled with 2D and 3D modelling systems mean that you can step inside your facility to see and experience the environment before it is even built.

Commission Your Robotic Solution

Our talented mechatronics, programming and robotic teams carefully integrate your robotic design in our assembly plant in Mullingar to ensure the highest of technical standards

Roll-Out and Implement

When you've seen it in real life, its time to bring the robotic innovation to its new home. Shipping and installation is managed by our expert team.

Train Your Team

Now you will need to know how your robot works and understand how to manage it. Our training will cater for the needs of management and operatives.

Monitor & Service Your Robots

Monitoring, servicing and optimising existing robots and those we install, both on-site and remotely (via cameras and data connections to the machines). We offer a variety of service levels, including 24/7 support and SLA's with <15 minutes to connect to an engineer.