Collaborative Robot - Part Inspection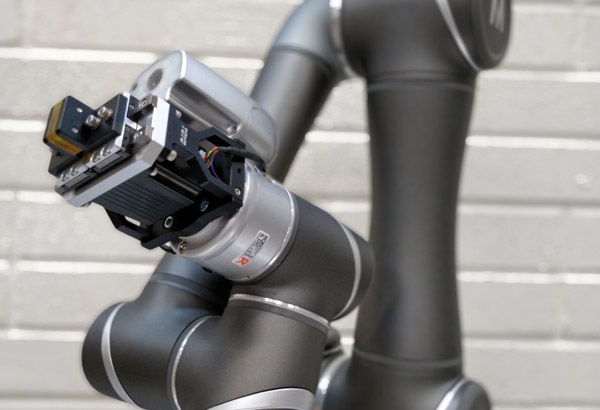 Client Name

Mergon

Application

Part inspection and fault detection

Product

Automotive parts

Project Outcome

This project can inspect pre-programmed areas or locations of the automotive part, and detect any faults that may occur
Business Challenge
How to Ensure Part Quality?
Before the project, this company had to manually search and analyse their products for any faults or mistakes. They approached RDS with the hope that we could implement a solution to automate the process of part inspection and improve productivity in this part of the production line.
Approach
Cobots with On-Board Vision Systems
Featured in the images is the TechMan TM5 collaborative robot. This robot comes with a built in vision system which can be beneficial for a number of applications. In this case, the vision system of the robot is being used to inspect parts and check for any faults.
The parts sit into their mould as shown for positioning accuracy. The TM5 is programmed to check a number of points across the parts for inspection of quality and faults. Once the part has been inspected, the robot then uses its vacuum suction gripper to pick the part and place it in the designated place position.
The TechMan TM5 robot is designed to be fully collaborative and user friendly. It has unique methods of programming such as teaching the robot desired movements by manual movement.
Result
An Efficient Part Checking Solution
This is just one application and one robot that Robotics and Drives can provide in the modern world of collaborative robot systems.